Robyn Brown is the fourth wife of television personality and reality tv star Kody Brown. Her full name is Robyn Sullivan Brown, and she is the mother of five children, an author, and a businesswoman. Although she is best known as Kody Brown's wife, another reason for her popularity is her appearance in TLC's reality tv show "Sister Wives." The show's first season came out in 2010. She was born on October 9, 1978, in Utah.
Robyn Brown Sister Wives
Sister Wives is an American reality series broadcast on TLC. It is about the life of Robyn Brown's spouse Kody Brown, who has a polygamist family of four wives and 18 Children. The term "Sister Wives" refers to the four wives of Kody Brown. Robyn Brown's sister Wives are Meri, Janelle and Christine. The family was initially based in Lehi, Utah and moved to Las Vegas, Nevada, in 2011 and then to Arizona in 2018.
At first, the Brown family was secretive about their polygamist lifestyle, but later on, it became the inspiration for a reality TV show. Although it is considered the strangest show ever aired on national television, it surely managed to keep its viewers entertained per the show's ratings.
The family moved to Arizona because of the most open and accepting society. Having more than one wife is against state law, but Kody Brown didn't violate any laws because he is legally married to only one of her wives. The rest are more like his spiritual wives.
Robyn Brown's Family and Early Childhood
Robyn Brown was also born in a Mormon faith polygamist family and was the daughter of her father's second wife. Her husband and other sister wives were also born and raised in the Mormon faith. She had a troubled childhood, as she stated in her book that her father would not accept her as his daughter in public.
He was afraid of people judging him because of his polygamist family. This situation could be devastating for any child. Young Robynalso had to hide her religion at school to protect her family from being criticized. No information about her college life or education can be found on the internet.
Robyn Brown's First Husband
Robyn Brown was previously married to David Jessop from 1999 to 2007. Jessop belonged to a monogamous family, unlike Robyn and the entire Brown family. He barely appeared on the reality show because he and Robyn were divorced before the show started. Robyn Brown's ex-husband also gave up his parental rights for their three children.
According to E! News, Robyn Brown disclosed in a tweet that she ended her marriage to David Jessop because of abuse. Although Robyn Brown has not revealed the reasons for her divorce from her ex-husband, she often talks about the difficulty, pain and suffering she faced due to David. But David has always managed to stay away from the limelight as much as possible, so his point of view about divorce has never been disclosed.
Although there is no way of knowing the reasons for the divorce between Robyn Brown and David Jessop, the Sister Wives fans believe that Robyn and her kids have completely stripped David down from their lives.
Robyn and Kody Brown
Robyn and Kody Brown started dating in 2010 when "Sister Wives" premiered. Kody Brown was legally married to his first wife, Meri Brown and had two other partners, Janelle and Christine, at the time. The couple welcomed their first child in 2011.
After a few years of "spiritual marriage," Robyn and Kody Brown decided to tie the knot legally. They married in 2014 and had their second child, a daughter, in 2016. Kody Brown also adopted children from Robyn Brown's first husband.
Soon three previous wives of Kody Brown started to become jealous and insecure toward Kody Brown's youngest wife, and this family drama heated the reality show. But soon, they could put aside their differences and welcome Robyn to the family. Although meri and Kody Brown are now legally divorced, they are still husband and wife in spirit.
Robyn Brown's Children
Robyn Brown shares three children with her ex-husband Jessop. Her first and eldest son Dayton was born in 2000; three years later, her first daughter Aurora was born. Her second daughter Breanna was born in 2005, two years before Robyn Brown's first husband decided to end their marriage.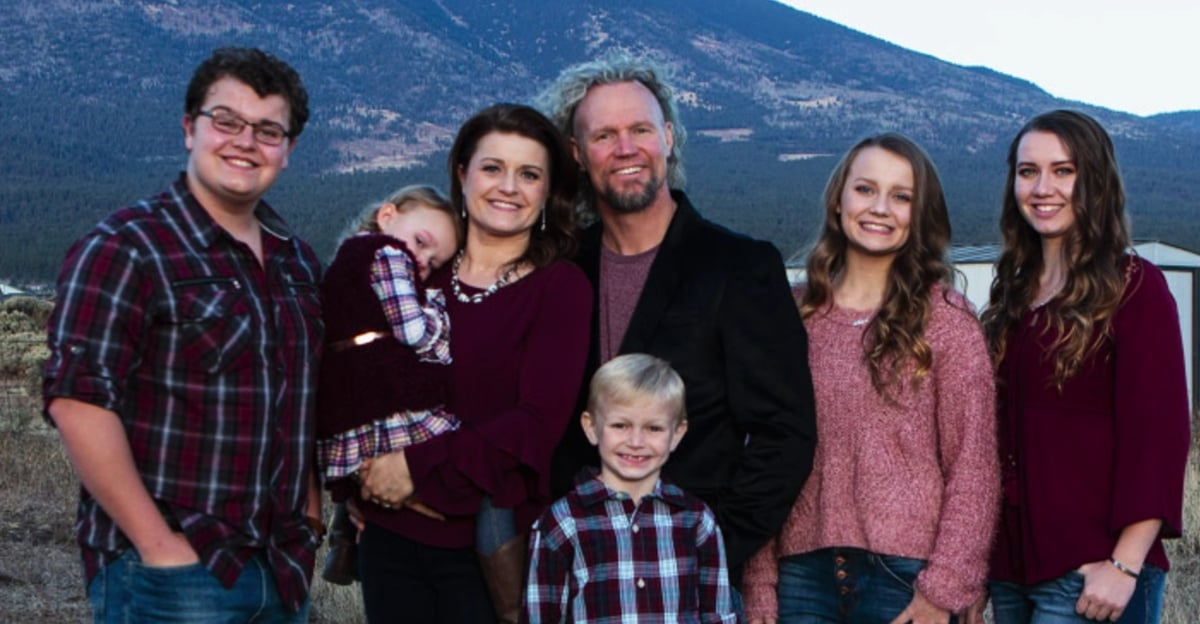 Robyn and Kody Brown have two children. She had Soloman Brown in 2011 and Ariella Brown in 2016. In addition, she is also stepmother to Kody Brown's thirteen other children. In 2014, when Robyn and Kody Brown officially tied the knot, Kody adopted Robyn Brown's kids from her first husband. In 2019, during the show's last season, there were rumours about is Robyn Brown pregnant, but they came out to be false.
Robyn Brown's Career
Common speculation among Sister Wives fans is what Robyn Brown does for a living besides the reality show. She has an online store called "My Sister Wife's Closet," as she was always passionate about making and selling clothes and jewellery. Robyn Brown and Sister Wives are all the faces of this brand, and it is also an extra source of income for the Brown family.
Robyn Brown's Book
Robyn Brown wrote the book "Becoming Sister Wives: The Story of an Unconventional Marriage" about her experiences in a polygamist family and becoming sister wife of Kody Brown's other three wives. It was the memoir of the Brown family in which Kody Brown and his four wives openly discussed their experiences of living in a plural family. The book was published in May 2012 and was New York Times's best-seller.
Robyn Brown's Public Image
Robyn Brown is the favourite wife of his husband, but the same cannot be said about the show's fans. As a matter of fact majority of Sister Wives fans find the habits and attitude of Robyn Brown quite annoying.
Since she joined the family, Kody Brown started to prefer Robyn Brown over his other wives. And she always pretends that she is sincere and genuine with Kody's other wives, but it is hardly true because she often takes advantage of being Kody's preferred wife.
Other Sister Wives were already unhappy about this favouritism, and Robyn Brown made it worse by pretending she was also struggling with them. Moreover, the following are a few reasons why the show's fans had enough of Robyn Brown.
Even though she is in the best place with her husband. she also complains the most and plays the victim.
Although Kody always says that all his wives are equal to him, his strings are in Robyn's hands.
She constantly manipulates others to get what she wants.
She forced Kody Brown to divorce his first wife to marry her legally.
She has the nickname "sobbin' Robyn" because she loves to cry in front of his husband to distract him from what is happening around him.
How old is Robyn Brown? 
The reality TV star was born in 1978 and currently lives in Flagstaff, Arizona. She is 44 years old as of 2022. 
Robyn Brown's Net Worth
As of 2019, her net worth was almost USD 800,000. Later, she became very active on social media and earned more money via brand endorsements, so Robyn Brown net worth as of 2021 could be much more.
Robyn Brown's Instagram has more than 128k followers.
Robyn Brown Wikipedia
Bio
Birth name: RobynAlice Sullivan
Nick Name: Robyn
Profession: Reality TV Star and business women
Ethnicity: Caucasian white female
Religion: Christianity
Zodiac Sign: Libra
Nationality: American
Birthplace: Utah, USA
Current Residence: Arizona, USA
Physical Statistics
Weight: 65kg
Height: 5 feet and six inches
Eye Colour: Blue
Hair Color: Dark Brown
Eyebrows: Dark Brown